Introducing The Cisco Small Business Bundle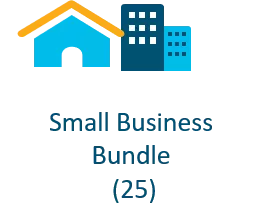 At Cisco we specialise in simple IT solutions for SME's, that are easy to buy and manage, helping your business stay productive and secure. From networking and cyber-security to collaboration. Cisco solution bundles start from as little as €0.80 per person per day. Discover how we can help today! T&C's Apply.
Remote Work - Making it work for you
Many small businesses have been moving to remote work by necessity, and that's not likely to change any time soon. This can be a positive thing as workplace flexibility can improve employee productivity and reduce costs for your small business. It's easier to hire top talent because you're no longer limited by geography and more people are demanding flexible working options. People working from home have the same responsibilities and needs as in-office employees.
So how do you enable remote workers while keeping your small business productive and secure?
Every small business is different, and you should take the time to carefully assess the needs of your organization. Below is a starting guide of key areas to consider:
Security needs to be a priority - with your employees working remotely, instead of simply securing one building or office, now you have multiple sites of potential attack. The tools your remote employees use to communicate and share files need to be secure, but they also need to be reliable and simple to use so employees working from home don't end up feeling isolated or out of touch.
1. Global Workspace Survey, IWG, 2019 2. Advantages of Agile Work Strategies for Companies, Global Workplace Analytics 3. Global State of Remote Work 2017, Owl Labs, 2017 4. 2019 Data Breach Investigations Report, Verizon, 2019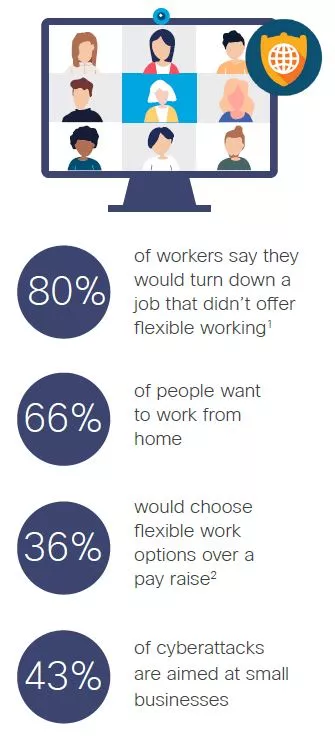 Smart Strategies for Small Businesses