Why should I become a
Cisco partner?

A Cisco partnership provides you exclusive benefits like programs and specializations made to reward you, training and enablement that modernize your practice, and opportunities to transform your capabilities and selling motions. The Cisco Channel Partner Program is one of the most respected in the industry!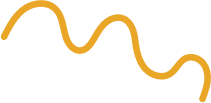 How Do
I Become A Cisco Partner?

Take the first step in our registration process and create an Exertis account.
When joining the Cisco partner network, you will be asked; who your distributor is and for your distribution account number. If you have an Exertis account already and are unsure of your account number, please contact your Exertis account manager.
Register as a Cisco partner or affiliate your account.

Allow about 30 to 45 minutes to complete the application.
Marketing
And More

Become marketers of the future and align with Cisco's strategy through thought leadership and tactical marketing skills.